Hi Britney! Just wanted to let you know that Margherita is doing really well! She's a cutie, getting bigger. She's so funny, full of energy, playful and cuddly. We love her! Her eyes and coat are beautiful! She loves all people and other dogs and the kitties. She also smiles!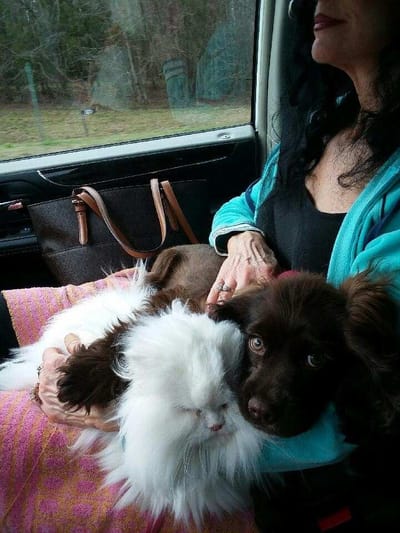 Hi, just wanted to show you a pic of Gypsy. 7 months old, 40 pounds and healthy as a horse. Lol She has definitely made up for being a tiny girl. Her new trick is jumping from the floor up onto the tables. She definitely is a handful. We love her so much and she is quite spoiled. We are hoping we survive the puppy stage. Lol Just wanted to give you an update on one of your puppies! Thanks. :)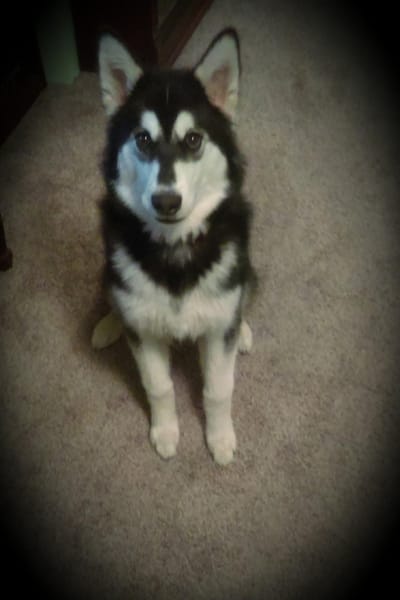 Alexis Martin:
Hello! Quick update on Kenji. He's doing amazing! He's learning to not be afraid of the leash, knows how to sit, shake, and lay down. Gets along great with our other dog and cat and is doing great on potty training. His first checkup , the vet couldn't get his eyes to follow some things and doesn't run into much anymore. He's also going up and down stairs now and jumping on the couch. We love him so much!